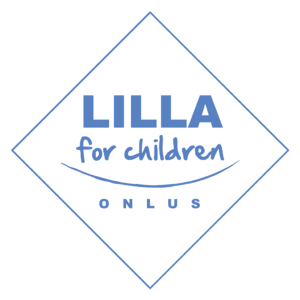 Lilla for Children is a non-profit charity created in the '90s thanks to an initiative by the Caviglia Family. The main aim of this nonprofit is to support the weakest population groups, especially children, by undertaking to raise funds and supplies for them.
All funds raised by Lilla for Children are reassigned to various humanitarian projects, such as long distance adoptions, building medical facilities, water wells, schools, homes, and many other initiatives, which can provide support and, sometimes, a dignified life, to the communities within which it operates.
The charity works mainly in underdeveloped countries, or in places suffering from conflicts. It often works alongside other organisations already present in the area, such as dioceses or other nonprofits, and together they set out long-term projects in support of the local people.
Among the most significant activities we can point out are: opening of schools and education centres in Tanzania, outfitting an orphanage, and sponsoring orphaned children. Furthermore, in 2022 Lilla for Children committed itself to supporting the population being victim of the conflict in Ukraine, by organising humanitarian missions to supply medicines and primary needs goods directly to them.
Would you like to support Lilla for Children?