Start Up
Sviluppo Sicilia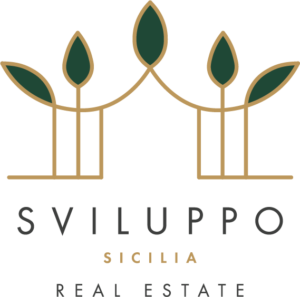 A deep bond between the Group and the region of Sicily, the birthplace of the owners' family, has given rise to Sviluppo Sicilia, an ambitious project in the world of real estate.
AGENCY SPECIALISING
IN THE

PURCHASE

,

SALE AND RENOVATION

OF PRIME PROPERTIES IN THE

VAL DI NOTO
The mission is the land redevelopment in Val di Noto, an area imbued with history, art and poetry, through the recovery of abandoned structures while fully protecting its stunning ecosystem.

Sviluppo Sicilia operates in total synergy: at a first stage, the sales agents search for properties on demand, fulfilling every single need of the client through personalised consultancy.
Subsequently, the experienced architects and designers in the team study a conservative renovation project, which will take advantage of green building by integrating the most environmentally sustainable solutions available on the market.
Certification for organic cultivation
If the land purchased by the customer has a minimum plot of 1 hectare, he can take advantage of the service for obtaining certification for the organic cultivation of certain species of fruit and vegetables.
Ecobonus 110%
Sviluppo Sicilia can also assist the client in the procedure
for obtaining the Ecobonus 110%.